Why Buy Art From Zatista?
Peace of Mind

Free returns within 14 days and our best price guarantee. Smooth delivery to your door, trackable and insured. Join the growing number of happy Zatista collectors around the world!
Quality Artwork

Zatista's collection contains the best emerging and established artists, hand-picked by our curators, just for you. Official certificate of authenticity, signed by the artist, with every purchase.
Own a True Original

Express yourself with a unique piece created by the hands of one of talented artists. Transform your home with the impact of one-of-a-kind original art.
Personal Service

Your personal art concierge is here to help. Zatista's friendly and transparent experience is a refreshing way to buy art. We're only an e-mail or phone call away.
A Word From Our Happy Collectors
NEW FROM WALLSPIN
Photography
Photography is an easy medium to collect when growing your art collection. It's even a great way to start an art collection when you don't know where else to start. Over the years, photography has been used so widely in museums, and print media as well as books - I think it's just a straight forward medium for people to get their heads around ...
The post Photography appeared first on Zatista.com, the premier source for original art online.
Read more >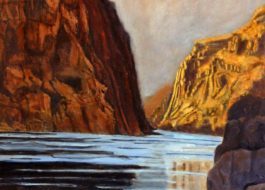 Summer Camp
I never went summer camp as a kid, but I know camp can be a central part of many childhood summers. Whether it is a youth camp away from family, or a family trip that includes camping in tents or at a cottage by the lake, these are the memories that make our summers. There must be someone out there that has studied the psychology of summertime and has ...
The post Summer Camp appeared first on Zatista.com, the premier source for original art online.
Read more >
How It Works
Discover Artwork You Love
Find the perfect piece by browsing our carefully curated collection.
Easily Place Your Order Online
Check out smoothly. Once we receive your order, we ship your artwork securely and are here to help every step of the way.
Open your new artwork and enjoy
Love at first sight. If not, simply return it within 14 days.