Why Buy Art From Zatista?
Peace of Mind

Free returns within 14 days and our best price guarantee. Smooth delivery to your door, trackable and insured. Join the growing number of happy Zatista collectors around the world!
Quality Artwork

Zatista's collection contains the best emerging and established artists, hand-picked by our curators, just for you. Official certificate of authenticity, signed by the artist, with every purchase.
Own a True Original

Express yourself with a unique piece created by the hands of one of talented artists. Transform your home with the impact of one-of-a-kind original art.
Personal Service

Your personal art concierge is here to help. Zatista's friendly and transparent experience is a refreshing way to buy art. We're only an e-mail or phone call away.
A Word From Our Happy Collectors
NEW FROM WALLSPIN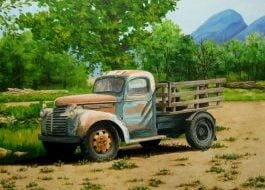 Rustic Art – Get The Look
Sometimes it's nice to take a break from our hi-tech and polished world for a bit of casual rusticism. Defined as - of, relating to, or suitable for the country - rustic translates to a certain kind of homey warmth that can often be very welcomed and relaxing in our fast paced lives. Inviting and warm, filled with character, natural, time warn and cozy - rustic pulls you in and doesn't want to let you go. Hard to resist, ain't it?
The post Rustic Art – Get The Look appeared first on Zatista.com, the premier source for original art online.
Read more >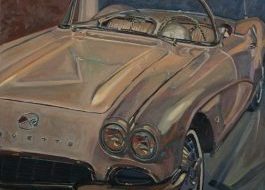 Art By The Decade
Were you born for the roaring twenties or is a 1950s sock-hop more your vibe? Did you live for disco or prefer Elvis? We all have our favorite decade. Whether it's the fashion, the cars, or the music, the past can be a great inspiration for art. Decades later, artists still draw inspiration from events of the past, and pay homage to eras long gone. Leave behind the present and dive into the past with original art inspired by some of your favorite decades ...
The post Art By The Decade appeared first on Zatista.com, the premier source for original art online.
Read more >
How It Works
Discover Artwork You Love
Find the perfect piece by browsing our carefully curated collection.
Easily Place Your Order Online
Check out smoothly. Once we receive your order, we ship your artwork securely and are here to help every step of the way.
Open your new artwork and enjoy
Love at first sight. If not, simply return it within 14 days.